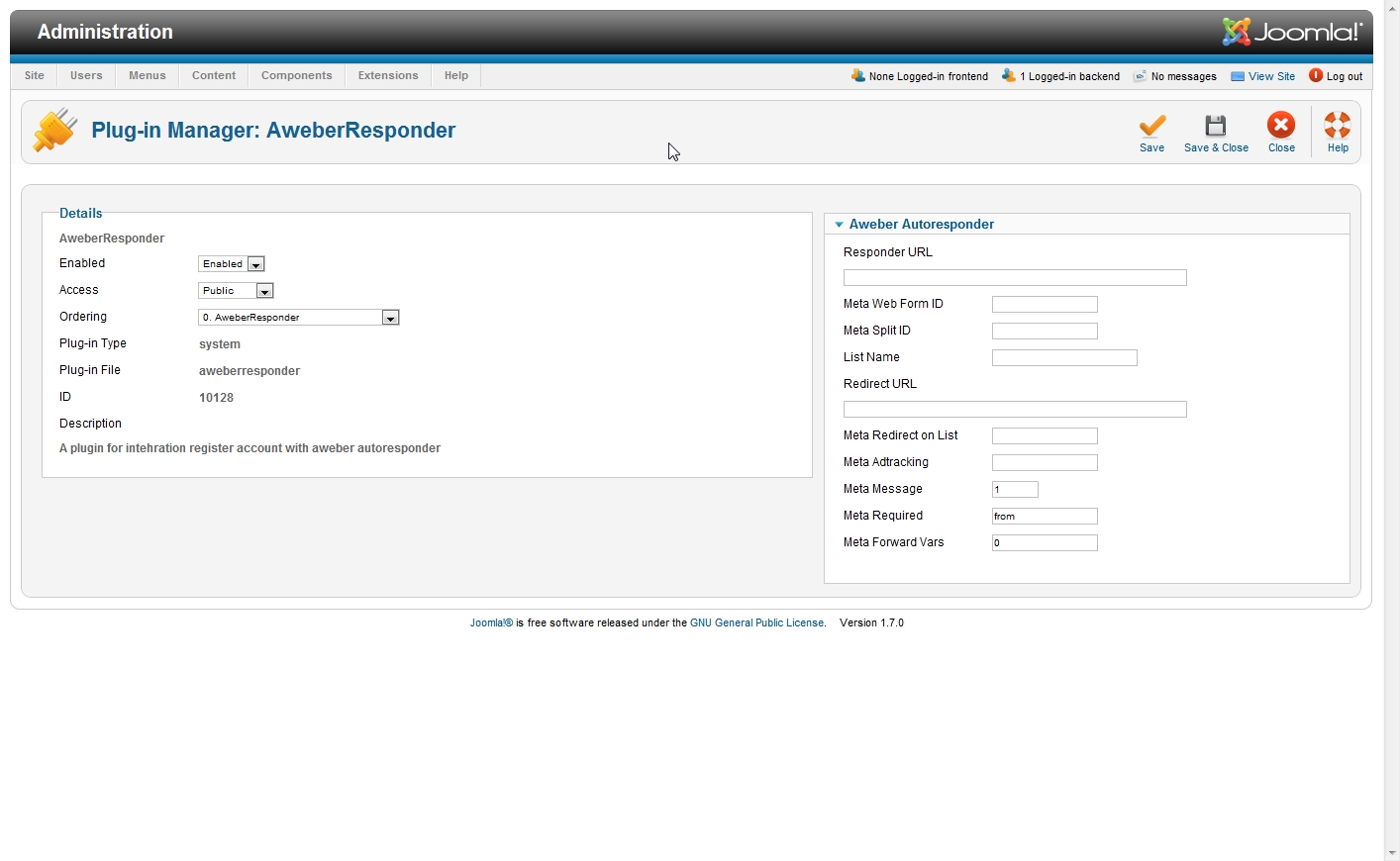 Description
Aweber Responder is a plugin for Joomla. The main function of the plugin is to add registered user email address to your aweber mailing list automatically.
About Project
Client:
None
Features:
Automatically add registered user to the Aweber mailing list.
Provide confirmation to the user that their email has been added to the mailing list.
Skills:
Joomla, PHP